The senhasegura ends sessions only due to inactivity in the session.
It is possible to configure the inactivity time of the sessions in days, hours or minutes, go to Settings → System parameters → System parameters → Security → Session idle time* and change the parameter according to your internal policies.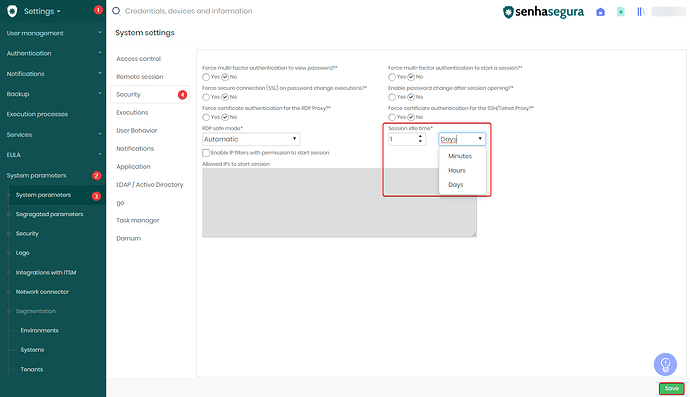 ---
Observation:
If there is a loss of connection in a period shorter than the configured one, check if the device used has a timeout configuration. Also, check if there is network connectivity between the senhasegura instance and the device used.
---