In senhasegura application, an administrator user will have access to menu Settings > Execution Processes: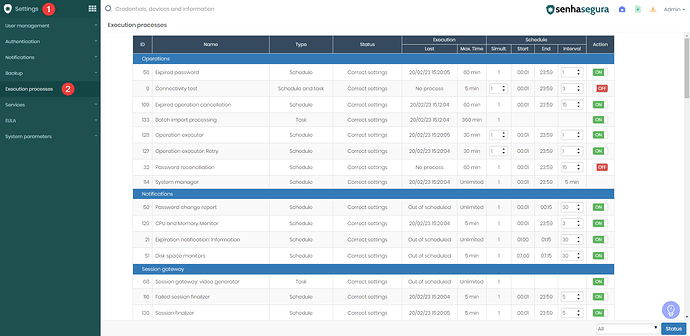 The Execution processes are the processes responsible to execute senhasegura recurring automated functions, like password change, AD/LDAP group sync, etc.
The Execution Processes menu allows an administrator user to turn on/off the recurring functions of senhasegura.
Attention: Only turn off an Execution Process if recommended by senhasegura Support team or senhasegura Official Documentation.