This error message is related to the lack of permission to change the password of the credential used.
To change the password for a credential in AD, the credential that will run the process must be a Domain Admin.
Example:
We are changing credential passwords using "srv_senhasegura" as the authentication credential. But when executing the exchange, we get the following error: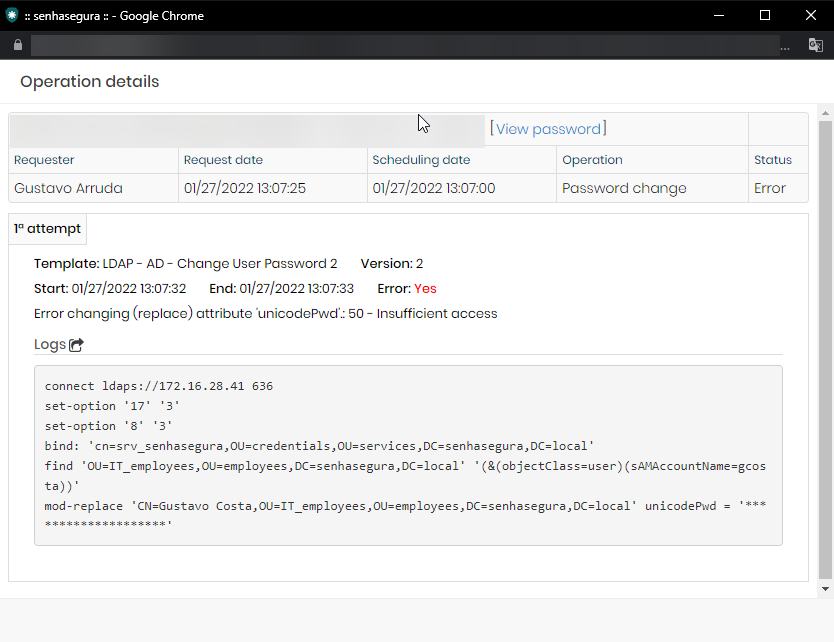 Viewing the credential groups in AD we have: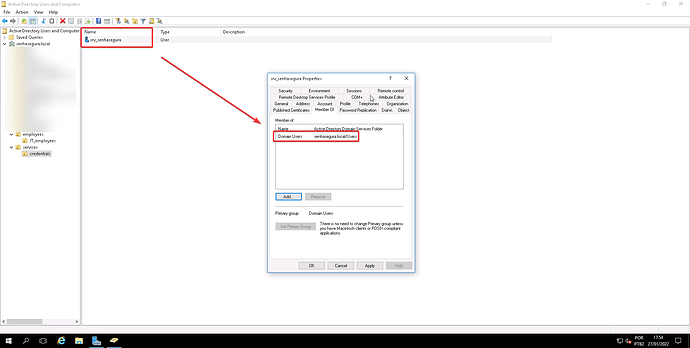 When we entered the authentication credential in the "Domain Admin" group as shown below, the password change was successfully performed.