Password expiration policy
The module of executions of senhasegura, has the function of running the password of the configured credentials, but how do you know when it performs this type of action?
The password rotation schedule is based on what is configured within the password policy linked to this credential, to validate the policy linked to this credential, follow the screenshot below.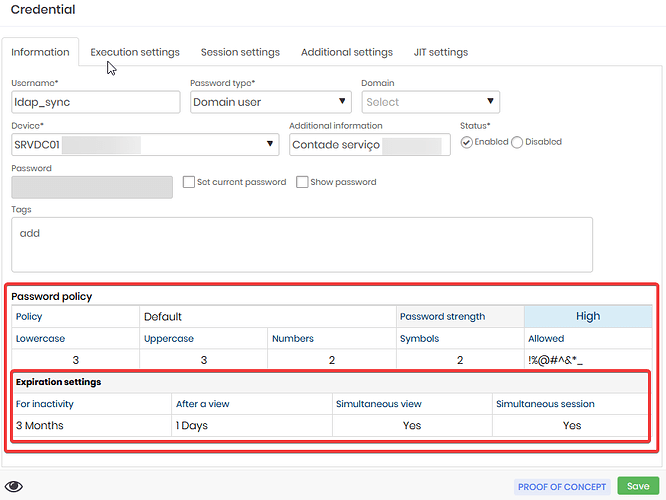 To adjust the validity periods defined in the policy, access PAM - SETTINGS - CREDENTIALS - POLICY CREDENTIALS, choose the policy in question and click edit as shown in the print below.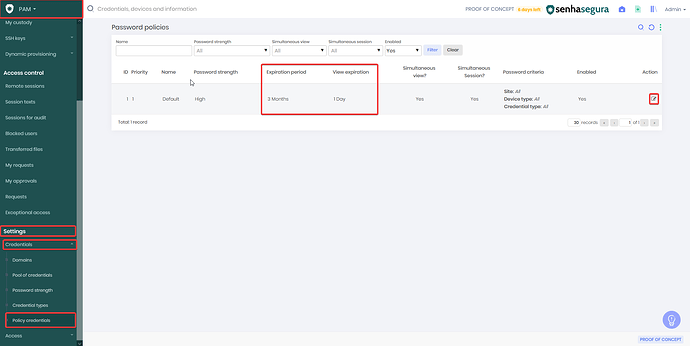 Expiration can be set by usage or by period, for example if someone sees the password it can be changed in x time periods as defined in the policy or if no one sees the policy rotation can also be performed in another defined period.