The Master Key opening process should only be performed when the company's Disaster Recovery Policy authorizes the use of the Master Key.
In these cases the guardians should meet and access the recovery screen in this link:
https://breakglass.senhasegura.com/ .
From this link you will have access to the screen where the Guardians must insert their fractions of the key to have access to the value of the Master Key.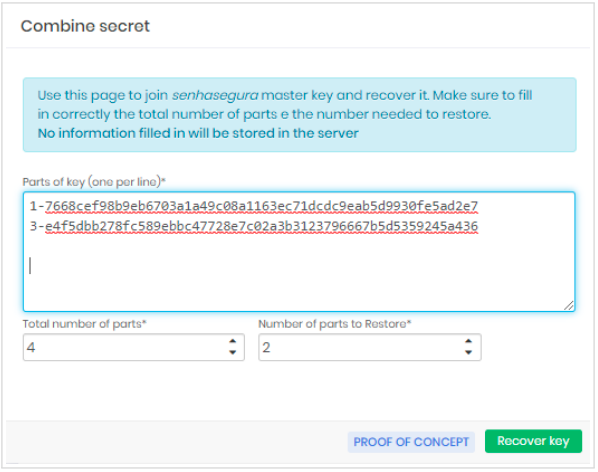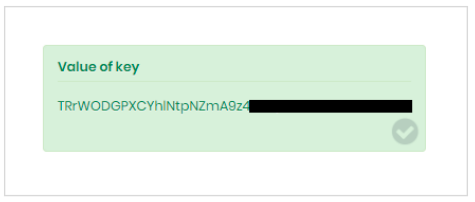 Every time the opening process of the Master Key is done via the link: https://breakglass.senhasegura.com/, the senhasegura® Support team will be notified with a message containing all the details of the operation.
---
Attention
This key must be used during the crisis and subsequently used to issue a new Master Key.
We recommend that this key be used only to restore the secrets of services that will restore business to normal.
---