Warning
Changing any interval of execution, the number of instances, or switching its status can cause the unavailability of data.
Syslog will notice any changes.
---
1. To notify configured users about passwords and certificates close to expiration, access the menu Settings ➔ Execution Processes: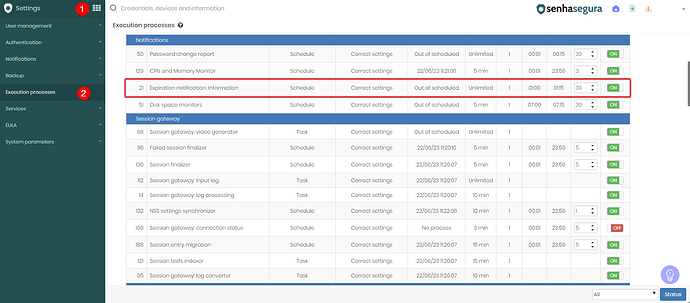 The maximum number for the Interval is 900.