When to perform system tuning?
Tuning settings must always be performed at the end of a deployment instance, or when there is a hardware resizing that could affect the server's CPU and RAM.
It can be performed through the senhasegura web interface through the menu Orbit ➞ Server ➞ System tuning.
The information that is in gray is the senhasegura default and the blank information will be the settings that will be applied.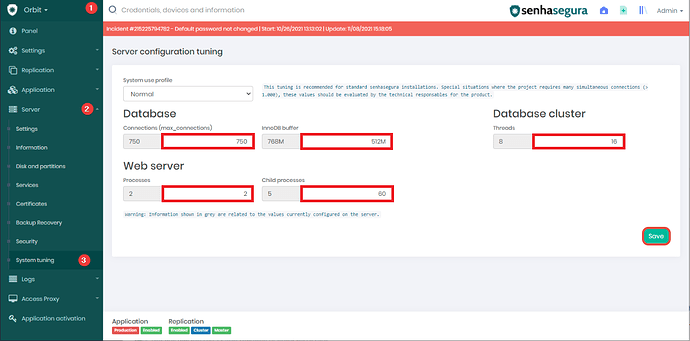 Regardless of which parameter is changed, all services will be restarted and a warning message will be displayed on the screen.

While the configuration is running a message informing about the procedure will be displayed.