In senhasegura, it's possible to send notifications to the administrators when another user view a password in the application.
To configure this feature:
Access the menu Settings > Notifications > Settings and add a New notification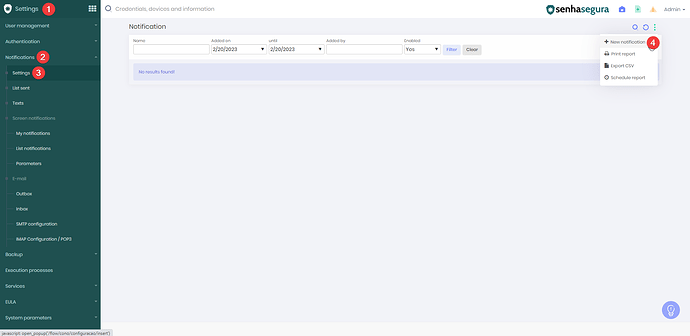 Setup this New notification to:
2.1. Fill the E-mail box, to the notification send e-mails to the Contacts registered on it;
2.2. Click in the Notifications tab and add a new notification as shown below;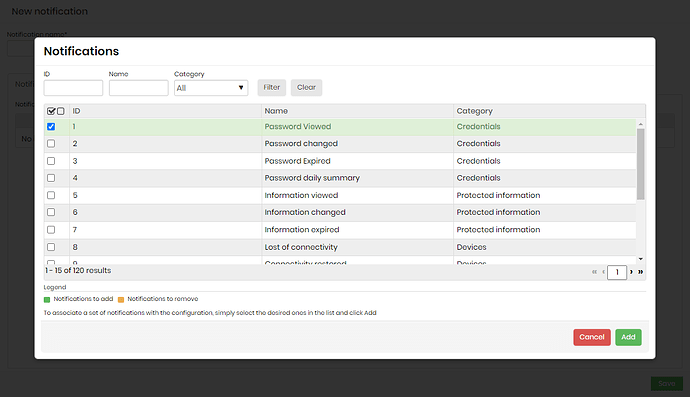 2.3. Click in the Contacts tab and select the users who will be notified;
2.4. Click in Save.
Attention: Validate that Users added in the Contacts tab have a valid e-mail address registered and that a SMTP account is defined in senhasegura.