1. Access Settings → Execution process → Verify it the E-mail collector robot is on.
2. Access Settings → Notification → IMAP configuration/POP3 to register a new account click in the New button.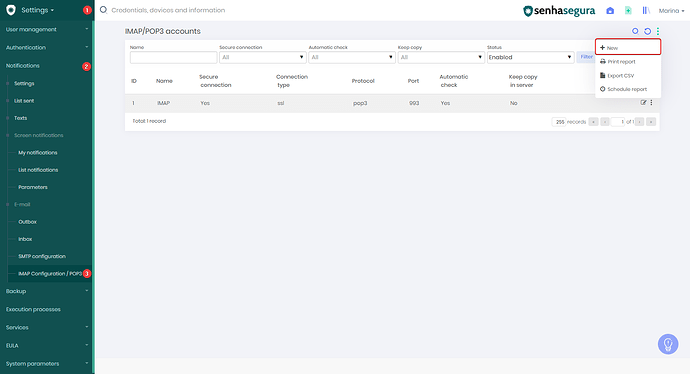 3. In the new screen, filled with the required information
Account name *
Kepp copy in server
Automatic check
Enable
Adress* - Fill with the connection host
Protocol*
Skip certificate?
Credential for authentication*
Port
Use safe connection
Secure connection type

4. Save it.
5. To check the new configuration access Settings → Notifications → Inbox .