In senhasegura, by default, it will record the user input (keystrokes) during sessions.
If needed, it's possible to disable this feature.
To disable it, access the menu Settings > System parameters > System parameters > Remote Session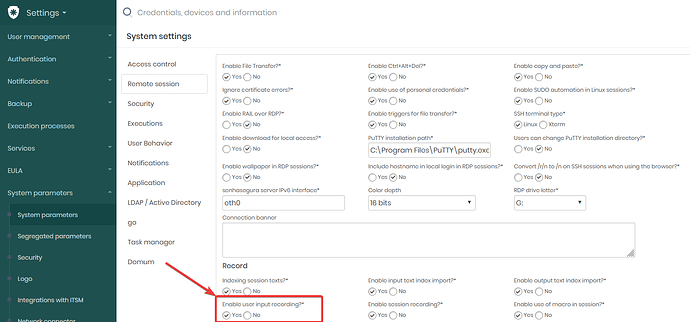 and change the option "Enable user input recording?*" to No
IMPORTANT It's possible to create a segregated parameter to define this function only to desired devices, credentials or access groups.