In senhasegura, when you have an A2A authorization that will not be used anymore, you can disable it.
To perform an A2A application inactivation, access the menu: A2A > Applications and edit the application that you want to disable.
In the edition window, change the option Enabled to No and Save this setting.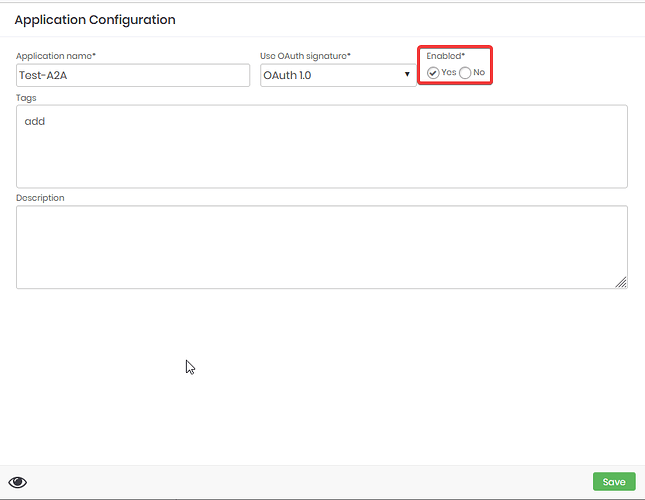 IMPORTANT
When you disable an A2A Application in senhasegura, the API requests to this application will fail.
It's not possible to delete an A2A Application in senhasegura, in order to maintain history of the usage of A2A module to compliance purposes.