Attention :
If you do not have access to the portal, it is necessary to contact your company manager to request the addition of your registration;
---
Create a ticket
1. Access the website and login to the Support portal.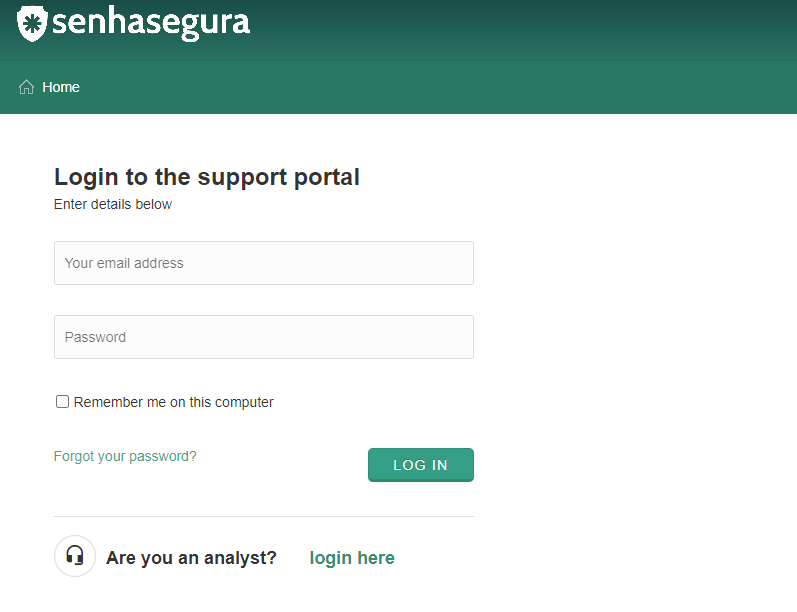 2. Click on "New Ticket".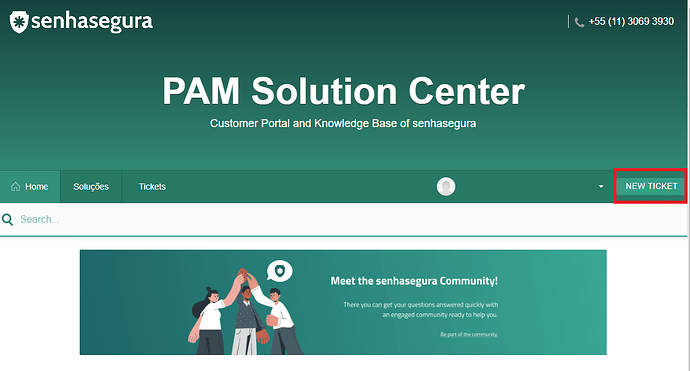 3. Fill in the information below and submit.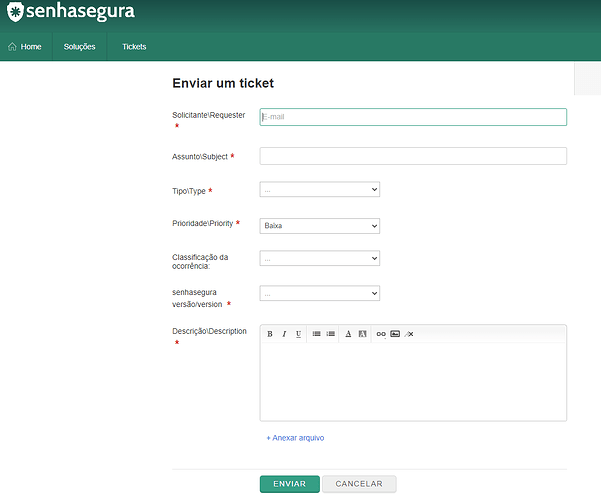 4. Wait for an answer from our analyst.
---
Note:
When notifying an event, the Contracted Party must inform:
1. The event's urgency according to their interpretation;
2. A description of the command(s) and procedures that show the problem;
3. Specification of the software version, if not the most recent one;
4. Short description of the problem stating the received result and the expected result;
5. Circumstances related to the failure detection.
Whenever possible, to have a better resolution of the case, detail the occurrence, send screenshots and execution logs.