1. In the 'Information' tab, fill in the required information:
IP, Hostname or management URL
Device name (Hostname, IP, url ou website name, application name…)*
Device type*
Vendor*
Product*
Site*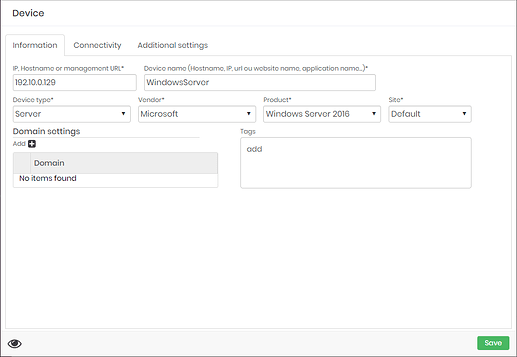 2. In the tab 'Connectivity', add RDP connectivity and test, the connection status should be 'Connected!'.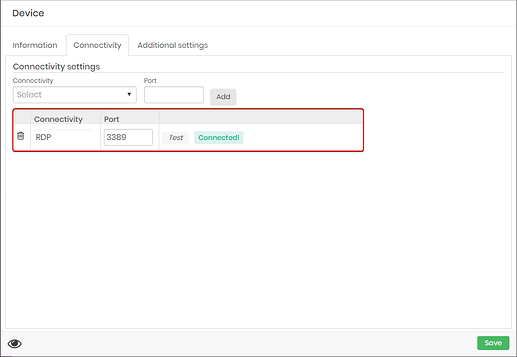 3. In the tab 'Additional settings' select RDP connectivity.
In 'Expected expression' fill with the value 'console'.
In 'Fill in value' fill with the value 'true'.
Click in 'Save' to complete the settings.