By default, senhasegura respects the resolution of the browser/monitor in which the session takes place.
1. To change the resolution of a session via the RDP terminal click on the Show Options, and then Display and change the display and color configurations.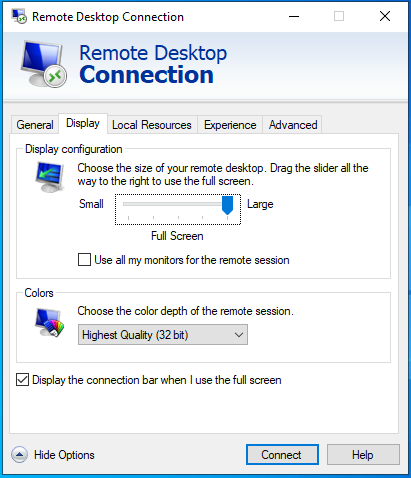 2. In Colors it is possible to change the color depth.