1. Go to Devices ➔ Settings ➔ Types to add a new device type. In the Action button, click the "New device type" button.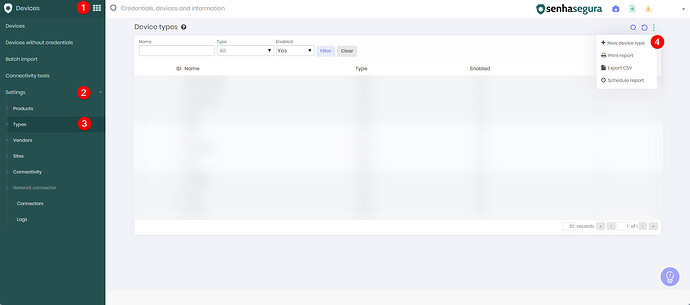 2. Type the Name and click the "Save" button.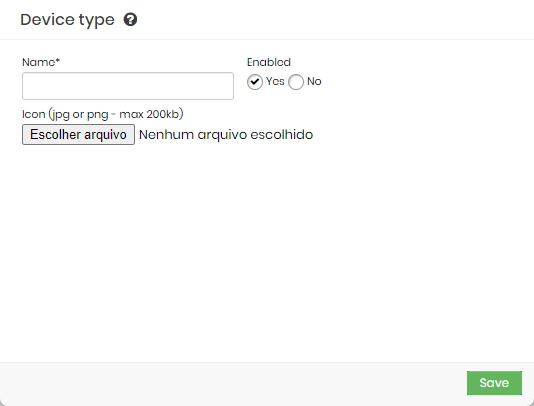 It is possible to add an icon, select the desired file with a maximum size of 200KB.