It is possible to add an approver without using the "Approvers" tab, which will allow the department owner to approve the access request for that user.
1. It is necessary to have a department created and a user assigned as the owner.
2. After configuring this option, access the access group where you want to make the change and click on the edit button. Go to Settings tab ➔ Access Request Settings ➔ "Always add user manager to approvers?" and ensure it is marked as "Yes".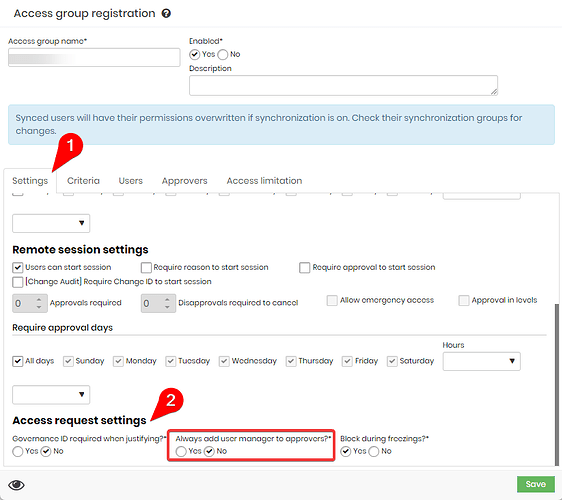 3. Ensure that the user added in the "Users" tab is associated with that department and save the changes.