1. Access the menu MySafe→ Passwords and in the action button choose the option "Add password".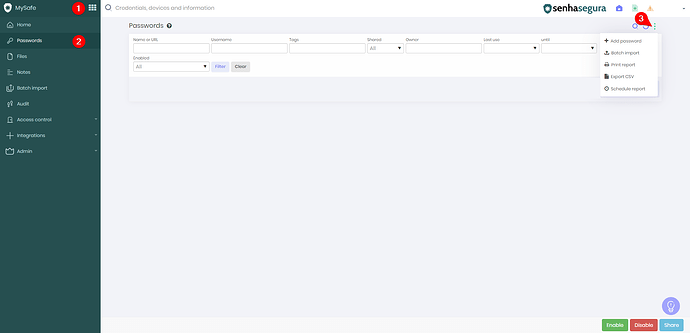 2. Complete the information and save: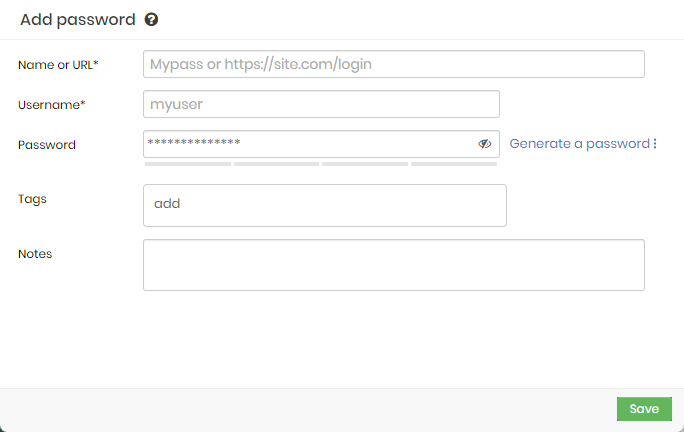 Name or URL: application name or webpage URL.
Username: the application username or webpage username.
Password: enter the current password or, if necessary, click Generate a password.

In the action menu (⁝), beside the option Generate a password, you can customize password requirements by length and character types.

Tags: search terms.
Notes: additional information.