1. Access the menu MySafe→ Passwords and in the action button choose the option "Add files".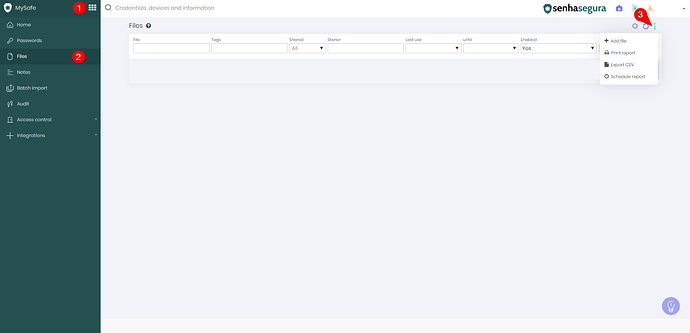 2. In the window that appears, drag and drop the file or click Browse file .
It is possible to store up to 500MB files in different formats, such as PDF, PNG, JPG images, XLSX and CSV spreadsheets, and digital certificates.
If the selected file is incorrect, click Change file and choose a new one.
3. Still in this window, complete the information:
Tags: search terms.
Notes: additional information.
4. Complete the information and save: