Warning
Changing any interval of execution, the number of instances, or switching its status can cause the unavailability of data.
Syslog will notice any changes.
---
1. To register the end time of proxy sessions that have not even occurred, for example, network, password, or firewall issues denied the connection, acess the menu Settings ➔ Execution Processes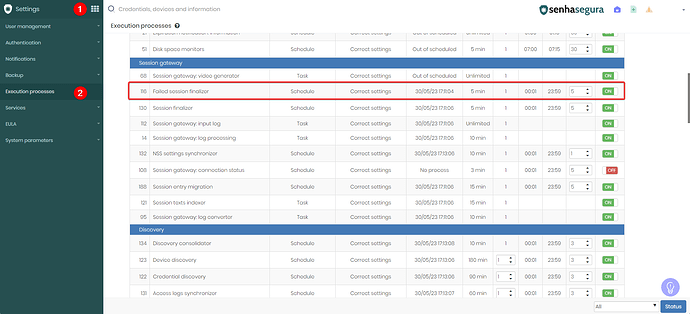 Make sure the robot is active and set a time in minutes, the maximum time is 900 minutes.